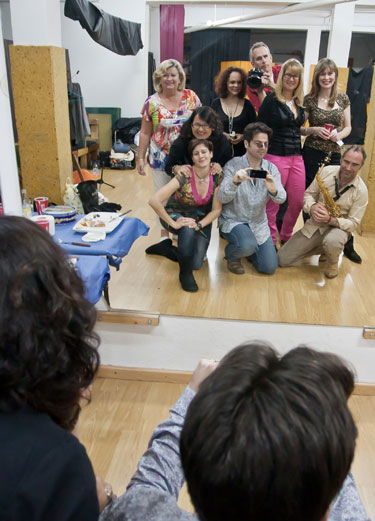 EIGHT brave people took to the stage as the culmination of a two day course in Stand Up Comedy.
The course, run by professional comedian Logan Murray, aimed to take wannabe performers on their first steps.
The new comedians' performances at Teatre Sa Botiga de Buffons on Sunday evening were warmly received by the audience.
'I had no idea that they were going to be so good', said an audience member, 'and they all looked as if they had had a wonderful time'.
There are plans to repeat the course in June.
For more information contact glynisgerman@gmail.com
Photo credit: Phoenix Media Mallorca