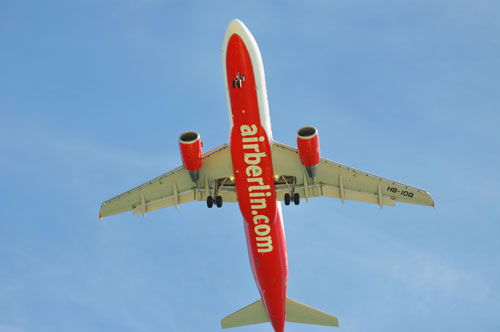 MALLORCA will soon have better flight connections between Asia and America. Airberlin, whose main hubs are Berlin, Düsseldorf, Palma de Mallorca and Vienna, has become a member in the global airline alliance Oneworld.
It now offers connections with 12 other member airlines, which include Spain's Iberia, British Airways, American Airlines, Quantas and Cathay.
With this alliance, the doors have opened for multiple connections via affiliated airlines to half the world.
"This improves destination offers greatly, especially long haul," said Alvaro Middelmann, general manager of Airberlin for Spain and Portugal.
Through the alliance, member airlines are able to offer customers more services and benefits than they could as single carriers.
These services include an expanded route network, the collecting and redeeming of frequent flyer miles and points within the Oneworld network as well as more airport lounges.
With Airberlin joining the alliance, Oneworld now flies to 800 cities in 150 countries.
Between all member airlines there are approximately 9,500 departures each day worldwide and a million passengers travel with the alliance each day.
In 2010, Oneworld was named the 'World's Best Alliance' at the World Airline Awards and has been voted the 'World's Leading Airline Alliance' by the World Travel Awards for the seventh consecutive year.