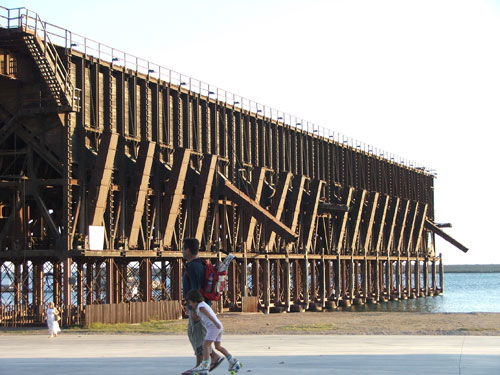 THE 'Cable Ingles' an early 20th century mineral loading bay in Almeria which is currently being restored, now shows its original colour rather than the rust which had covered it for years.
This 108-metre-long 'Asset of Cultural Interest' was built between 1902 and 1904 by British company 'The Alquife Mines' to transport minerals for export.
The first phase of its restoration has taken some 14 months, but the original ochre colour can now be seen and the wood of the structure has also been restored.
Photo credit: SOFIA