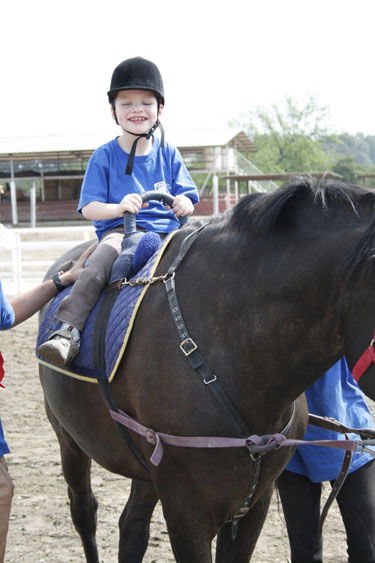 ON Saturday March 31, a sponsored horseback ride for females with a twist will be held in La Cala de Mijas area to raise funds for the Tomas Leighton Care charity.
The twist is that the ladies will be wearing their underwear over their riding gear.
Seven-year-old Tomas lives in Benalmadena and has cerebral palsy, epilepsy, learning difficulties and is almost blind. The event starts from Finca Alegria riding to the centre of La Cala at 11am.
Fundraising cans will be taken for street collections along the route.
On the ride back towards the Finca (via the old Coin road) there will be a stop for lunch at the barbeque area and Tomas will be riding with assistance.
On returning to Finca Alegria (around 4pm) there will be two raffles and a 'man auction' offering varied services donated by local men.
Amongst the auction lots is the service of a professional (nearly) naked chef who promises to cook any meal for the highest bidders in the comfort of their own home!
There will also be face painting, various games and selected items for sale. Drinks and food will be served in the bar throughout the day with 20 per cent of the bar takings and all profit from the food being donated to TLC.
Jon on 628 562 580 or Kirsty on 607 600 737 or visit www.tlc-charity.com