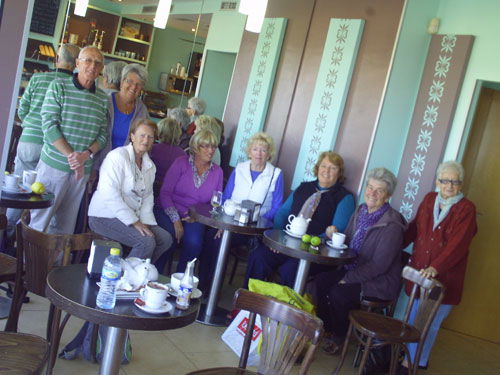 BRITISH carers from Mojacar, neighbouring towns and further afield (Agua Amarga and Mazarron), met to "let off Steam" over cups of tea and cake at the Mana del Cielo café, Mojacar, recently.
Fanny Davies whose husband suffers from Alzheimer's, started the Carers Support Group Mojacar about a year ago.
She said she was beginning to get desperate because there was no support network in English.
Even though Davies speaks some Spanish, she said she felt the need for and English-speaking support group.
The group is for anyone with dependents, but also for people who have time and are willing to help by volunteering as carers, drivers or being part of the support network in any way.
Davies invites carers, their dependents and new volunteers to come to the support group day at Turre Evangelical church hall on Thursday March 15 from 11am to 2pm.
There will be a light lunch provided for anyone that wants to stay, and carers are invited to leave their dependents with professional carers free of charge while they go shopping or simply have a break.
The Lions of Vera and Almeria Angels give their time and assistance to the Carers support group on a volunteer basis, for which Davies said she and the other group members are extremely grateful.
She said that what they need now is their own base, as for now they are just borrowing space at the church hall.
The group held their first support group day last month, and members said there was a great atmosphere.
For more information and to arrange a lift if necessary, contact Fanny Davies on 677 683 385, 950 472 822 or by e-mail at jfdavies@terra.es