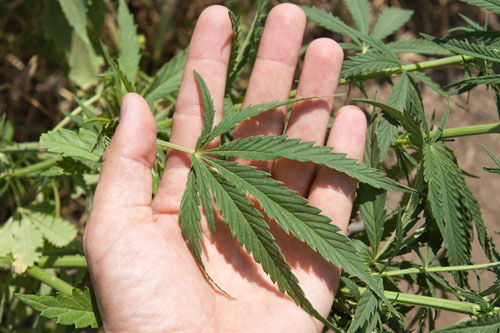 RASQUERA, a farming village in Tarragona, hopes to pay its €1.3 million municipal debt by renting out land for marijuana cultivation.
The town council voted to offer the land to a marijuana users' group whose members would grow the plant for their own consumption.
Mayor Bernat Pellisa had been in talks for eight months with the Barcelona-based marijuana-users' group ABCDA which has 5,000 members.
For use of a privately-owned plot ceded to the council, ABCDA would take out a €36,000 licence and sign a contract promising to pay €54,000 each month for two years.
This would provide an income of €1,268,000 and practically pay off Rasquera's debts. Meanwhile – assuming that the authorities do not veto the initiative – ABCDA has pledged to employ up to five villagers to tend the plants.
The plantation would also generate around 40 jobs, Pellisa believes, because the additional income would allow the village (population 900) to restart various projects abandoned owing to lack of funds.
Another marijuana-users' group was also interested in renting land, revealed the mayor, who accused opponents to the scheme of hypocrisy "In Rasaquera, as elsewhere, illegal plantations already exist and only the mafias benefit from them," Pellisa declared.
The plantation would put a little more life into the village, claimed some residents. Others, like 33-year-old Joan Farnos, who teaches at secondary school in nearby Mora de Ebro, disagreed. Pupils were already ribbing him, he objected.
"We'll all be going to your village to smoke joints," one pupil had told him.
An elderly man, sitting in the town square failed to see what the fuss was about, however: "They can plant potatoes for all I care," he said.