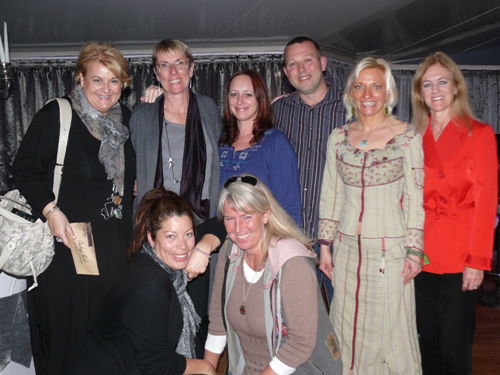 LOCAL business owners and members of a new networking group, The Supper Club, banded together to help out little Charley Myers by donating a portion of their takings.
Charley was born deaf and partially sighted and has been diagnosed with CHARGE syndrome.
He desperately needed a new hearing aid but his family didn't have the 10'000€ necessary to purchase it, so he has one on loan but his family and supporters only have a short amount of time in which to raise all the funds to pay for the hearing aid or it will have to be returned.
An appeal was put out, suggesting that as February 29th was a bonus day in the year that perhaps it would be possible to donate a little of the money that would be earned on that day, and local businesses and residents responded generously.
The British Bakery, in Portals Village, made special Support Charley cupcakes and all the money from the sales went to the fund.
Kerry from Kutz Salon in Magalluf was busy cutting and blow drying all day to raise money for Charley, and Bodhana Wellness Centre in Puerto Portals offered mini sessions of massage, reiki and reflexology as well as donating the space for practitioners to use free of charge when fundraising for Charley in the future.
Joanna Young from Estudio 3 in Portals Nous donated the money from the sales of her greetings cards on the day whilst Angela Selivanova Santosa who teaches Yoga donated all of the takings from her classes on that day.
Julie Staley and Jay Hirons donated takings from the Kip McGrath education centre in Palma.
Other contributions were made by Julia Church Michael of Quinns Senior Care, Amanda Butler of MJC Associates, Jonathan Rapp from Rapp Cannings and Jacqueline Duncan to name a few.
At the end of the day the group got together for a glass of cava at Mood Beach.
Contact them on 971 675 539.