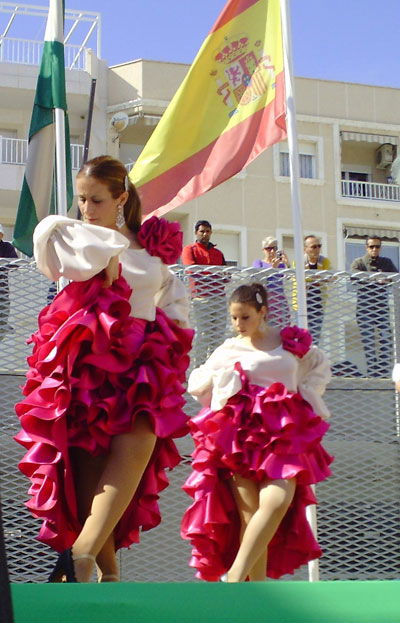 HUNDREDS of people went to the carnival processions and Andalucia Day performances in Mojacar, Garrucha and towns all over Andalucia, during the last week of February.
The Mayors of Mojacar and Garrucha both took part in the celebrations, along with local people and visitors of many different nationalities. Andalucia Day on February 28 is typically celebrated with flamenco dancing and paella.
In Garrucha the day had a multicultural feel, because the Dominican Republic group and Russian Association also demonstrated their traditional dancing, and put up stalls offering food from their countries.
The Centro de Usos Multiples at the foot of Mojacar Pueblo was full of performers and spectators for the Andalucia Day show.
Flamenco, ballet, , belly dancing, modern dancing, singing and music were performed by children and adults of all ages.
By Susan Leach