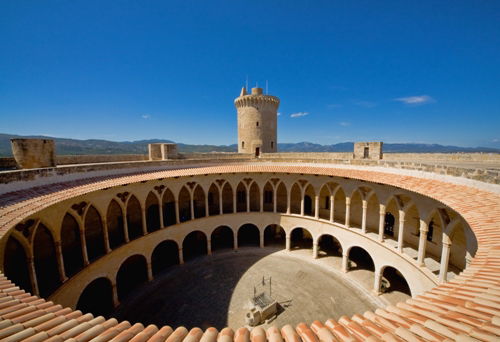 IT is now possible to rent out space for events at Bellver Castle, which is located on a hill 3km northwest of Palma de Mallorca.
The central courtyard will cost €2,500, the gallery €1,500, the chapel €400 and for the use of one of the rooms in the fortress €600 per day.
Organizers from a school, or if it is for a non-profit event, can request a 50 per cent discount.
Prior to this there were no official rates, but now the town hall hopes that with the new rates, the castle will be put to "good use" and "bring in income," said deputy mayor Julio Martinez.
Meanwhile, the entrance prices are soon to be changed.
Anybody younger 14-years of age will be able to enter for free, while those between 14 and 18, school or cultural groups and pensioners will have to pay €2.
Residents will now have to pay €2.50 and tourists €4, regardless of which day of the week it is.
Previously entrance was free on Saturdays and Sundays for residents and on Sundays and holidays for tourists.