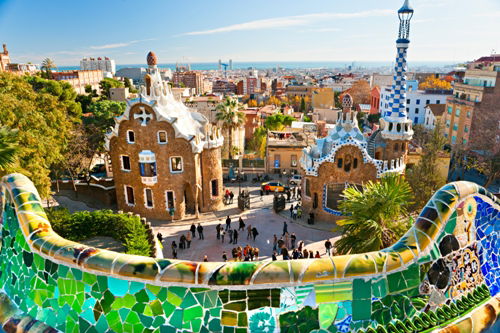 BARCELONA and Madrid ranked 11th and 16th best out of 98 cities worldwide for students in a recent study.
With its sunny climate, sociable lifestyle, sandy beaches, renowned culinary tradition, long artistic and cultural legacy, cosmopolitan city centre and legendary party scene, Barcelona offers one of Europe's most appealing environments in which to live and study.
Madrid received its ranking for its quality of living and student mix, as well as affordable university fees, according to Quacquarelli Symonds (QS), a British education services specialist.
Paris (France) ranked first, followed by London and Boston in second and third spots.
Despite Spain's sunny climate, Ireland's Dublin beat Barcelona by two spots to ninth ranking.
The only other British cities to make it into the top 50 were Manchester in 35th, Birmingham in 47th and Glasgow in 50th spot.
Germany had two cities make it into the top 50; Berlin in eight and Munich in 13th.
The top cities in Nordic countries included Stockholm in Sweden, Helsinki in Finland, and Copenhagen in Denmark in 27th, 33rd and 39th spots respectively.
In addition to ranking first, France also had two other contenders with Lyon in 14th and Toulousse in 46th spots.
The results are based on a 'complex set of measurements taken from public information, surveys and data submitted' as part of QS World University Rankings.
Top 20 QS Best Student cities 2012
1. Paris, France
2. London, United Kingdom
3. Boston, United States
4. Melbourne, Australia
5. Vienna, Austria
6. Sydney, Australia
7. Zurich, Switzerland
8. Berlin, Germany
9. Dublin, Ireland
10. Montreal, Canada
11. Barcelona, Spain
12. Singapore
13. Munich, Germany
14. Lyon, France
15. Chicago, United States
16. Madrid, Spain
17. San Francisco, United States
18. New York, United States
19. Tokyo, Japan
20. Hong Kong
By Nicole Hallett