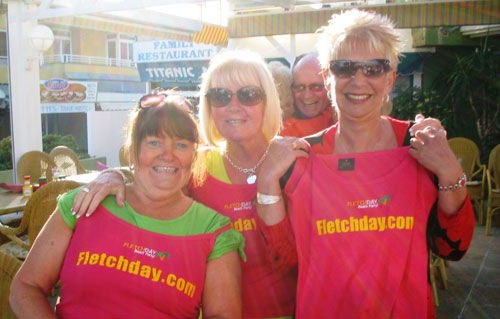 MANY local entertainers will be performing at the annual charity event known as 'Fletch Day' on Wednesday h March 14 at the Green Anchor on Magalluf seafront.
The event has become so popular that it has spread to a second day and on the Thursday there will be a 'Magalluf's Got Talent' competition with a cash prize for the winner.
Well-known singer and radio presenter Jon-Paul (JP) Bradshaw is organising and hosting the event as he did last year and he will be joined on stage by Bobby Alexander, Liam Live, Vinnie Scott, Mark Richie, Nicky Stixx, Teddy Boy Dave, Stevie Reye, Graeme Dee and others.
Last year 'Fletch Day 2011' raised €4,000 for the Mac Millan Nurses and the same charity will benefit from this years show.
Everyone is welcome to go along and enjoy the music and the great atmosphere.
Details at www.fletchday.com