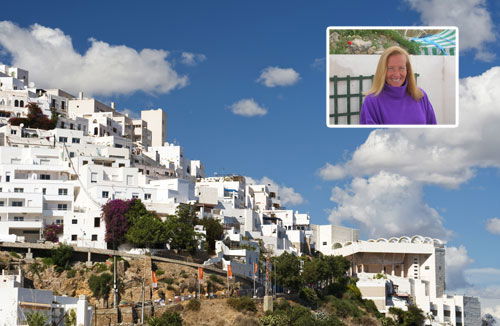 THE cheapest place to buy diesel in Almeria Province is at a Mojacar filling station on the road to Garrucha, according to local daily La Voz de Almeria.
The Almerimar petrol station in El Ejido was found to be the cheapest for 95-octane petrol, and the station on the A350 in Huercal-Overa was best for 98-octane, according to the report.
"That's good news then," said Bryan Steels, aged 52 of Mojacar Playa, whilst filling up his car at the Mojacar-Garrucha petrol station, "but petrol is still a rip-off all over Spain and in England too."
The report said that there is a difference of 13 cents per litre of diesel, and 20 cents per litre of petrol between the cheapest and most expensive petrol stations in the province.
But when EWN checked the government petrol prices comparison website* – which is updated hourly –it found several cheaper in the area. Fuel prices have gone up by 57 per cent in Spain over the last three years according to a Spanish motor enthusiasts' webpage motorpassion.com.
Alison Bull who worked in Mojacar was forced to give up her job recently because of the high price of fuel.
Alison who lives in the small village of Los Cerricos in Oria said "I really enjoyed my job but because the petrol has got so expensive I was spending nearly all my salary on travelling to work so I had to resign."
Meanwhile, fuel in Malaga Province was revealed by a recent study to be the most expensive in Spain. The local Consumer Union blames the companies which hold a "monopoly" over the stations but set different prices.
According to data from the Ministry of Industry for December, prices have remained consistently high throughout 2011 and appear set to follow the same trend this year.
Prices in the rest of Andalucia and Extremadura are the highest in Spain, and residents have to pay 25 per cent more than in the north of Spain, which especially affects taxi and lorry drivers.
Compare prices of fuel throughout Almeria and the rest of Spain, visit * http://geoportal.mityc.es/hidrocarburos/eess/
By Susan Leach
[email protected]