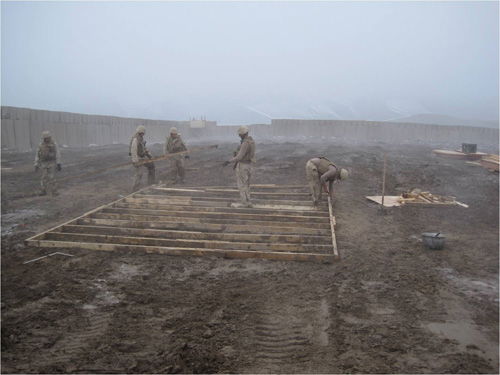 SPANISH troops in north-east Afghanistan are trying to agree with their Italian counterparts over joint protection of the 'Lithium Route.'
More than 1,000 Spanish soldiers are assigned to protecting construction work from Qala-i-Nao in the south of Badghis province up to Mangan.
At this point Italian troops are supposed to take over as far as Bala Burghab in the north. What has become known as the Lithium Route will assist one of Afghanistan's few important exports – apart from heroin – and is part-financed by Spain's overseas aid agency, Aecid.
Afghanistan is believed to have one of the world's largest deposits of lithium, which is important in the manufacture of computers, mobile phones, and hybrid car batteries.
The road should be built by the end of this year, with work on the stretch allocated to Italian troops beginning this spring. Seeing through completion of the Lithium Route was one of the reasons behind the decision to delay withdrawing Spanish troops by six months.
On the ground, however, Spanish military sources complain of "silence" from the Italians. "The Italians don't want to be there at all and agreed to it reluctantly at the time.
They didn't want to go because they regard security in Badghis as Spain's responsibility while Herat is theirs," Spanish military insiders revealed.
"In fact we've had more than one meeting with them because there's been a silent boycott as far as security is concerned," they said, predicting that the situation would deteriorate still further once US troops left Bala Murghab.
As construction progresses and the road approaches Bala Murghab, combat posts will also be built and handed over to Afghan troops.
The Bala Burghab zone was a "sensitive area" sources explained, as insurgents opposed any measures that improved governability or threatened the opium trade.