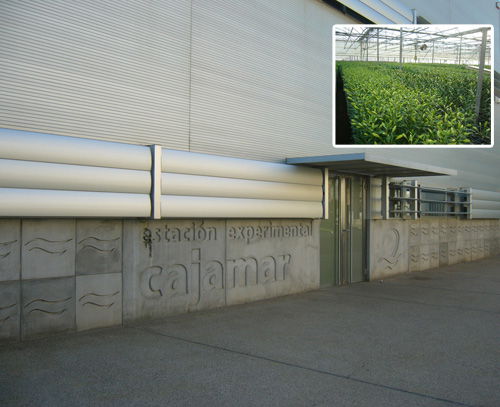 THE Club Taurino de Mojácar horticultural visit to El Ejido, on a beautiful January day was a two part excursion, firstly to the Estación Experimental Cajamar establishment and secondly to a nearby commercial grower to see flowers grown under plastic.
The aim of the 'Estacion' is research into greenhouse design and optimisation of yields for both vegetable and fruit crops.
The party were introduced to the various concepts of growing under plastic and shown round tomato and courgette experimental beds to be told how the natural and poor quality earth of the region could be transformed.
The party was next taken to the orchards where cultivation of avocado, mango and nispero was explained. It seems that Almeria is the only place in Europe that can grow mangoes.
After lunch, the party moved 50 metres to a commercial flower grower who had four hectares of land under plastic.
The owner explained he was the fourth generation producing cut flowers on the site.
He explained that the key to his business was control of greenhouse temperature and humidity, a task now done by computer and optimal use of scarce water.
Currently the flowers under cultivation are lilies, carnations and statice, a variety of a plant found wild on the Costa Almeria.
Club Taurino de Mojácar aims to give all people the experience of Spanish culture and heritage with a wide range of talks, excursions and trips to places of interest. It is free to join.
For more information visit: www.club-taurino-mojacar.com
By Kevill Davies