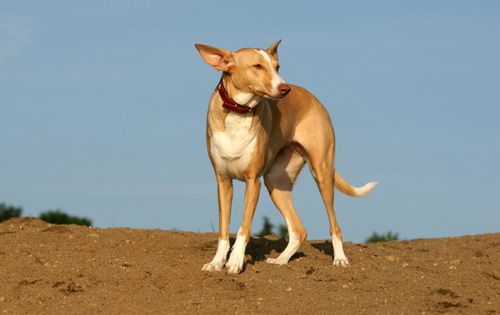 A HUNTER has been convicted of torturing and killing his dog, Trui.
The 69-year-old Santanyi man was sentenced to three-months in prison, but swapped this sentence for a six-month fine.
He is also not allowed to carry out any activity involving domestic animals for two years. The Podenco Ibicenco – Ibizan Hound – had been his faithful companion for more than 10-years, joining him on hunts.
In December 2010, when Trui was no longer strong enough to go hunting, the man stopped feeding the dog, hit it in the head with a stick and threw the still breathing dog in rubbish bag and left it a dumpster.
He was charged with animal abuse and initially faced a 10-month prison sentence, which was later reduced.