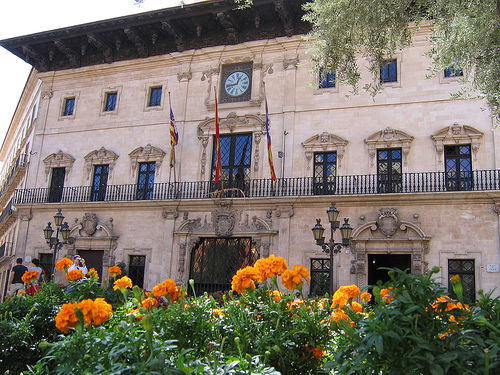 PALMA Town Hall's budget for this year is €384.9 million. This is some €40 million less than 2011's budget and is the lowest budget since 2006.
The budget has been called "rigorous, honest and austere," by Mayor Mateo Isern. Some €34.4 million, nearly 10 per cent of this year's income, is destined to repay debts, according to Isern.
The majority of departments have had their budgets cut, although three have seen an increase. Social Welfare has had its budget increased by 6.5 per cent compared to last year.
Education has €1.6million more than last year's budget and Economic Promotion has €500,000 more.
Transportation and cleaning companies EMT and EMAYA's budgets were maintained as they were seen as a "priority" by the Town Hall. Security has a €65.7million budget, which is 17.1 per cent of the total budget.
Only investments and projects that are already in progress will continue, but there will be no new works this year, Isern indicated. Despite this year's budget being lower than last year, it could have been more if it were not for various tax increases on a national and local level, according to Isern.
Photo credit: ciamabue
By Nicole Hallett