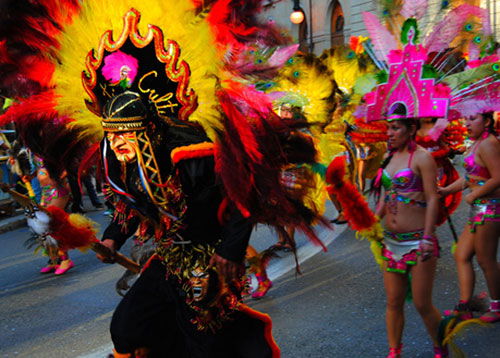 IN three weeks, it will be Carnival time in Mallorca.
On Sunday February 12, the Carnival starts in Marratxi, with a 'Sa Rua' parade leaving from the Son Cualelles football field at 4pm and passing through the streets of Portol and Cabaneta.
Then, the next weekend – Sunday 19 – Palma de Mallorca's 'Sa Rua' parade will start at 5pm and pass through the centre of the city.
Other towns will also be holding carnival events.
At these carnivals people dress up in fancy costumes and masks and there are many street parties.
For anybody thinking of joining in the celebrations; now is the time to get that costume and make any bookings.
This is the perfect time to get out and enjoy all that Mallorca has to offer, including its many bars and restaurants, where one can enjoy a drink and a meal while soaking in the atmosphere and watching the festivities go by, or even joining in.
This carnival is held each year in the last days before Lent. Its origin, like many modern day Christian festivals, is believed to have its roots in pagan festivities.
In this case the festival was thought to honour Bacchus, the Roman god of the grape harvest, winemaking and wine, as well as of ritual madness and ecstasy.
These are the carnivals that are celebrated in many parts of Spain and were taken across to the New World; one of the most famous is in Rio de Janeiro in Brazil.