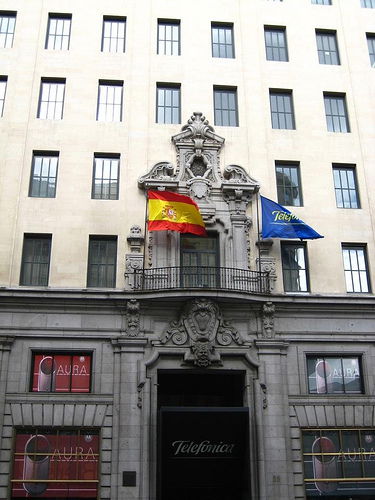 TELEFONICA has been asked to justify €406,000 paid to the King's son in law, Iñaki Urdangarin's non-profit making company.
The Instituto Noos foundation received €4,183,9194 from companies including not only Telefonica but also football clubs, airlines and Spain's performing rights society, SGAE, claimed a Treasury report.
A Mallorca court now wishes to verify whether four payments from Telefonica – €106,720 in 2006, €206,480 in 2007 and €92,800 in 2008 – corresponded to studies or projects carried out by Instituto Noos.
"Contracts, invoices and any documentation" shedding light on the services rendered for these payments were requested by Mallorca judge, Jose Castro.
Currently heading the Palma Arena corruption case he is also investigating whether or not public funds amounting to €5 million were diverted to Instituto Noos.
Meanwhile it is ever more obvious that King Juan Carlos's son-in-law ignored a Royal Household veto on his private business interests in 2006. On the contrary, via Aizoon, a company jointly owned with his wife, Cristina, Urdangarin allegedly continued operations from the US where he moved in 2009.
Castro's appendix to the Palma Arena summary centring on Noos includes written instructions from Urdangarin for a business project in Brazil where he enjoys both social and commercial activity as a director of Telefonica Brasil.
This latest leak also appears to supports the Public Prosecution Department's argument that despite King Juan Carlos's wishes Urdangarin continued, behind the scenes, to look for profits through non-profit making Noos.