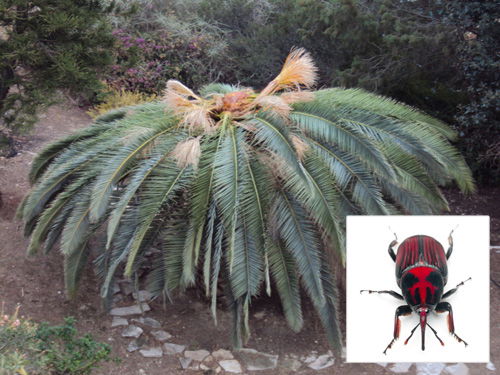 THE Red Palm Weevil that has been plaguing the Mallorca's palm trees continued to expand during 2011.
These beetles have established themselves in five main areas, according to the Provincial Government.
In the Migjorn area, Santanyi, Felanitx and Campos are affected, and in the Bahia de Palma area the affected parts stretch from the island's capital to Llucmajor, passing Marratxi. Alcudia and Pollença are the worst affected in the El Nord area while in Raiguer, Santa Maria is the most affected municipality.
El Pla is the area where the Red Weevil has advanced the fasted, affecting the municipalities of Lloret, Porreres, Sencelles, Llubi and Sineu.
In addition to these five main areas, the beetle is considered active in Petra, Montuïri and Algaida, as well as Manacor. Between 2006 and 2011 there have been 2,000 palm trees infected.
The beetles seem to find the Phoenix canarienis species especially tasty, which is the most prevalent palm in Mallorca.
Various information has been given on how to treat affected palms in order to halt the spread of the beetle when the maggots that munch on the palms juices metamorphose into beetles and migrate to other palms.
But in the last two years, the Agriculture, Environment and Territory Department has not imposed any sanctions on property owners who do not carry-out the obligatory procedures.
In May 2010 the Agriculture and Fishing Department issued a regulation in which the necessary steps that property owners with affected palms should follow, with fines between €3,000 and €120,000 for those who do not comply.
By Nicole Hallett