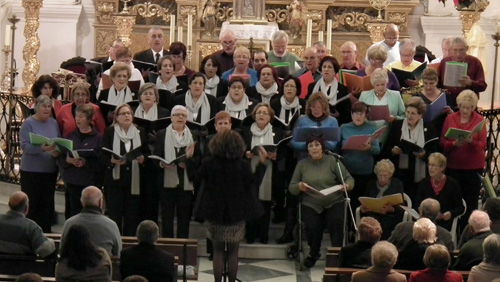 THE Cantante Singers, a group of English singers, performed a concert with the Zurgena Spanish choir.
This was a first, and was a great success.
Each choir sang their own five numbers and then joined forces for four songs in Spanish and Latin.
The church was full and after a part solo by Julie Hawkins, the choir mistress and previously professional opera singer, there was a standing ovation.