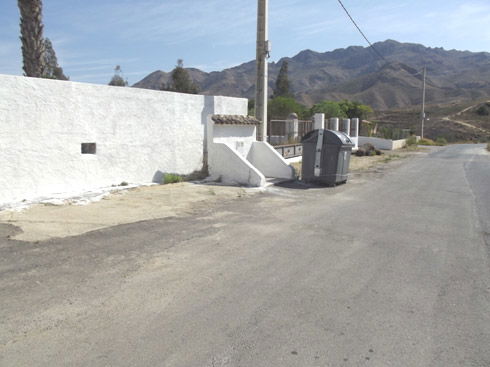 I AM still hoping – and praying – that the people who live in and around Garrucha, Mojacar (on the Playa and in the Pueblo), Los Gallardos, Turre and Vera, will try and clean up their respective areas where they live or have holiday homes.
Since Christmas, my wife and I have picked up over 20 bags of rubbish and will continue to do so, but come on please, we need some help along the way.
I have also printed out and pinned up several notices asking people to place their unwanted trash into the public bins and not on the road or wasteland nearby.
Some have thankfully done this – but many haven't.
And several of these so-called litter louts – especially the nappy-droppers and those who simply leave their vegetable waste around for dogs and cats to feed on (both being major health hazards) – seemingly come from the back streets of Turre.
Besides myself, other members of the general public also know who they are – so watch this space!
Last Sunday, whilst out collecting (yet again) one Spanish driver came along a back road in Turre, gesticulating, moaning, ranting and raving, seemingly about me pasting up notices and taking photographs of litter-strewn areas (well I think that's what he meant!)
Let's hope someone tells him, or he finds out, or even takes notice himself, as to what we are trying to achieve here. Letters have now been forwarded to the Mayors of each town and also to other newspapers (including Spanish publications) and radio stations.
Let's hope that someone in office actually finds time to read what I have to say and what I've done.
I have even sent in some photographs of the filthiest areas I know of, and right now the stretch of road between Los Bourganvillas (roundabout) and Villaricos is creeping up the pile for being one of the dirtiest, most litter-strewn main roads in the whole area. I'll win in the end and the litter louts will suffer in the long run.
Mark my words. Please let me know your thoughts. And by the way, it's not rocket science just to bend down and pick up even the smallest item of litter.
Try it.
By Tony Matthews, local litter czar
tony_matthews@live.co.uk