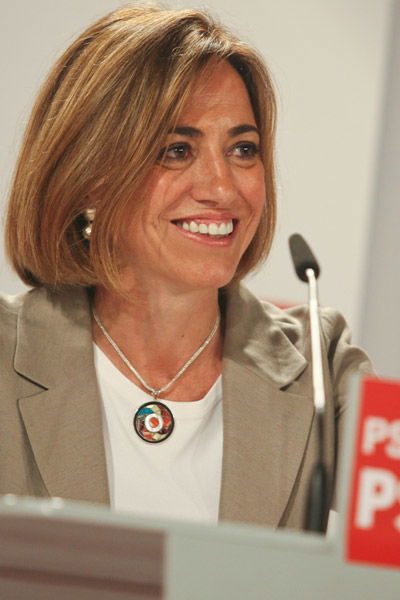 FORMER Defence Minister, Carme Chacon, made Olula del Rio a 'trending topic' on Twitter, after announcing that she would officially present her candidacy as PSOE leader in the town.
Although Chacon was born in Cataluña, her father was a fireman from Olula del Rio, Almeria, and she still spends many summers by the sea in San Juan de los Terreros with her family.
Last week, she confirmed that she would be officially announcing that she would be a candidate to take Zapatero's place at the helm of the PSOE Socialist Party at the Jardines de la Tejera Hotel.
Many people who didn't know about her Andalucian roots were surprised that she chose a town with just over 6,700 inhabitants and just one hotel, and Olula del Rio then became the centre of the socialist world and made its claim to fame on TV, in the press and mainly, on-line, making it one of the main topics being discussed on Twitter for several hours.