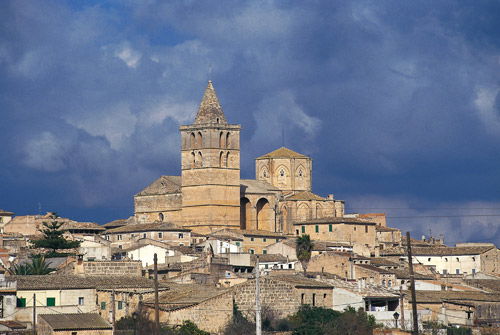 THE Guardia Civil have increased surveillance in Sineu following a surge in burglaries.
Around half a dozen homes, the Sant Francesc church, a pizzeria, a public school and the Calas de Joves, were various associations offices are, have been hit in recent weeks.
It is not yet clear if one gang of robbers is behind all these robberies, but officials say local residents are worried.
The most recent burglary took place over the long weekend at the sa Quintana School and the Casal de Joves.
It is not clear exactly when though since they had been closed since last Thursday, so was not discovered until Monday morning.
They reportedly seemed to go for cash rather than other items of value including computers and tools, and they caused quite a bit of damage and mess during their ransacking.
In the case of the school, the burglars scaled the fence, forced open a window and broke down the door to the secretary's office where the money that parents pay for their children's school dinners is kept.
They also broke the coffee machine dispenser to get at the money and they also took a box containing students lost items including jewellery. The total amount stolen is estimated to be between €1,000 and €1,500.
In the case of the Casal de Joves, hardly anything of value was stolen, but there was some damage.