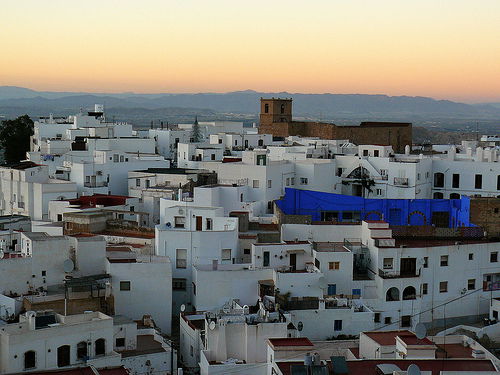 THE Andalucian Ombudsman has reportedly asked Mojacar Town Hall for information regarding a complaint for not allowing local authority meetings to be recorded.
According to Oscar Gagliardi, a member of opposition party 'Mojacar Se Mueve', the Ombudsman has warned the town hall that if it does not collaborate, a report will be sent to the Andalucian Parliament regarding their "hostile and hindering" attitude.
Gagliardi, Councillor Jessica Simpson's husband, is one of the creators of the 'Graba Tu Pleno' (Record Your Plenary Meeting) Group.
He has attempted to record the plenary meetings on several occasions and having been prevented from doing so, made official complaints last summer, to the court in Vera, which still hasn't been answered, and to the Andalucian Ombudsman, who has contacted him to explain how the complaint is proceeding.
Gagliardi has made the most recent letter public because there is a "formal warning to the Mojacar local government".
He claims he only wants to make the meetings available for anyone to see and has proposed that the town hall record and broadcast them themselves.
Meanwhile the Mayor of Mojacar, Rosa Maria Cano, told EWN that to date, she had no knowledge of the Ombudsman's requests and that no such letters had been received by the Secretary's Office.
She also said that she is "sure to be acting legally and without restricting anyone's freedom" because plenary meetings are public and the minutes are available to anyone.
She also said that Gagliardi "doesn't deserve the governing party's confidence because he manipulated videos during the electoral campaign".
Photo credit: nainenn
By Jennifer Leighfield