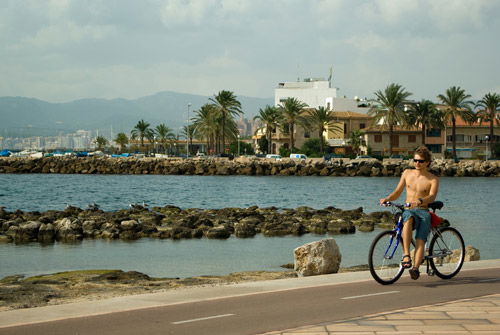 TWO in 100 Palma de Mallorca residents use a bicycle as their 'preferred' mode of transport.
The city came 14 out of 33 Spanish cities in a poll where residents were asked what transport they used the most, carried out by consumer organization OCU.
In Cordoba, Sevilla and Vitoria, between eight and 10 in 100 people use bicycles as their primary transportation. Madrid was the city with the least number of people with one in 100.
Compared to northern European countries, all Spanish cities fared worse.
More than a third of urban journeys are carried out on a bicycle in Amsterdam and Copenhagen, according to citizen bicycle group Palma en Bici who feel that with the 'excellent weather conditions' in Spain the number of bicycle users should be more.
OCU puts the lack of primary bicycle users in the Balearic capital down to there being fewer bicycle paths, which makes this mode of transport less secure.