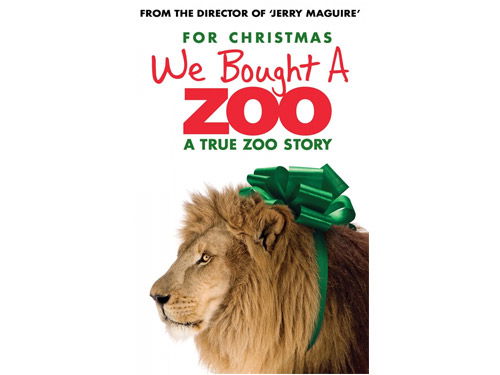 Benjamin Mee is a recently-widowed father who moves his family to a beautiful estate, miles outside the city.
The only catch is that the estate is also a dilapidated zoo replete with 200 animals, and the purchase of the home is conditional on the new owner keeping the zoo and its entire staff.
The Mee family subsequently sets out to rebuild and refurbish the zoo to its former glory, making new friends along the way.
When the zoo runs into trouble when Benjamin's bank account starts to run out of money, the morale of the workers starts to dip, as they think that Benjamin will sell the property away like the previous owner.
However, he discovers that his late wife had an investment account, with instructions for Benjamin to use the money wisely while listening to his heart.
The film is directed by Cameron Crowe, and it stars actor Matt Damon as the lead character Benjamin Mee.
This is a film with strong characters, and the child actors put in a performance which suggests they are full of promise and well-worth keeping an eye on.
The story, although extremely predictable, is well-told and for many people, old and young, will be a tear-jerker, with a grieving dad, enchanting little girl, moody teenager and plenty of animals thrown in for good measure.
However, it doesn't overdo the pulling on the heartstrings, which could have made it sickly or maudlin, and instead, introduces a handful of humourous moments to lighten the atmosphere.
Film review by Gabrielle Devon