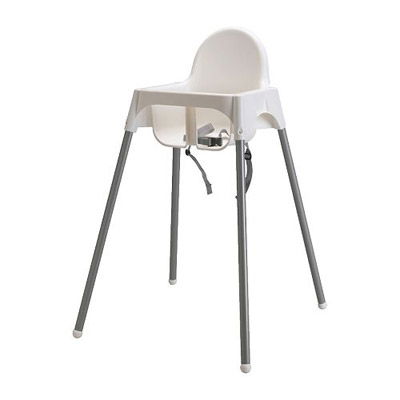 IKEA has asked customers who have an Antilop high chair from supplier #17389 to contact Customer Relations.
In a statement, the company said: "The high chair belt can open unexpectedly in use, creating a fall hazard. IKEA has received eight reports of belt opening, including three resulting in minor injury when a child fell from the high chair."
Customers with an Antilop high chair are asked to check the supplier number under the seat.
If it is #17389 and the production date is between July 2006 and November 2009 (0607-0911) buyers should contact IKEA Customer Relations on 902 400 922 or bring the product to the nearest Ikea store to receive a replacement belt, free of charge.
No other high chairs are affected, but this product recall affects 1.2 million chairs across Europe. Ikea has apologized for any inconvenience this may cause.