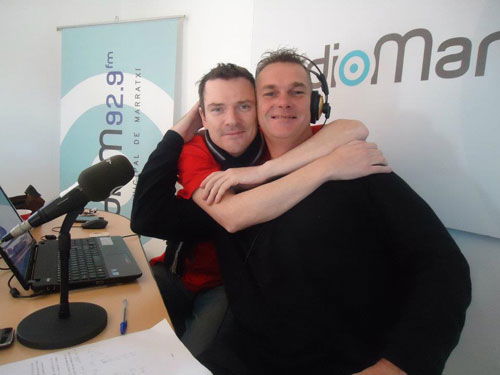 IT is International Hug Day on Saturday January 21.The team from English Radio Mallorca wants as many people a possible on Mallorca to get hugging for charity.
One of the radio team, Phil Bean, is travelling to Ethiopia on Thursday January 26 to help with the 'Dignifix Project' organised by the NGO Mediterranea.
Together with a team of fellow volunteers he will be reforming a school for blind children in Sebeta. Currently 340 children attend the school but there are not enough beds for them all to sleep at the school so some of the pupils have to sleep on the streets.
Part of Phil's mission will be to build a dormitory so that all the children can sleep safely at night. Money is needed to buy building supplies, mattresses and other materials so Laura Penn from English Radio came up with the idea of selling hugs.
"Everybody loves a good hug" says Laura "and on International Hug Day we are asking people to volunteer as ´huggers´ all over the island.
One hug costs €1, and all the money raised goes to help the blind kids have a better life." Members of the radio team will be positioned outside supermarkets and other busy places on Saturday January 21 giving hugs for donations.
"If you really enjoy your hug you can pay us more, we don't mind" says Laura.
"Pick your favourite radio presenter and hug away! The more we hug, the more we can help". If any schools would like to get involved that would be great, imagine if all the kids on the island got hugging? They could really raise some money to help their less fortunate counterparts in Ethiopia."