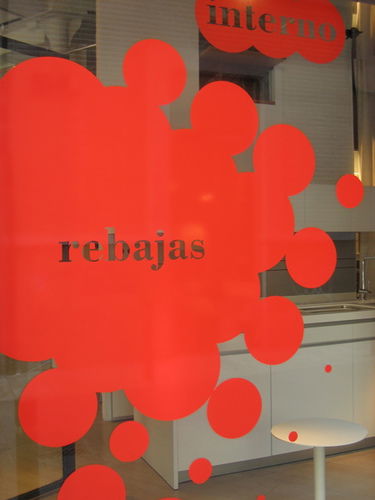 ALMERIA retailers have high hopes the traditional Winter Sales which start on Saturday will bring in a much-needed boost.
People in Almeria and across Spain will spend 6 per cent more at the winter sales this year, with an average outlay of €90. This is the highest rise in sales' spending since the onset of the economic crisis 2008, found consumers' association FUCI after polling more than 2,000 people.
Not only will people spend more, but in Madrid and Murcia sales started earlier than usual, last Sunday January 1 and Monday January 2 respectively.
This broke with tradition, as winter sales always began on the day after the January 6 holiday of the Three Kings, when the Spanish traditionally exchange gifts.
Equally traditionally these are bought at pre-sale prices but in a direct response to reduced spending power, crisis-hit consumers increasingly put off purchases in order to make savings, according to FUCI.
Two-thirds of consumers will go to the sales, but although 74 per cent of those interviewed said they expected to spend more, 26 per cent told FUCI that they would have to spend less owing to overstretched budgets.
Clothes were the favourite buy for 78 per cent, as these usually had the largest mark-down, followed by accessories (11 per cent), IT equipment and computer games (6 per cent) and leisure articles (4 per cent).
Just under half admitted setting themselves a financial limit and making out a list beforehand. Although 73 per cent explained that this was to control spending, the remaining 27 per cent did so in order to remember what they wanted.
Photo credit: romytetue
By Linda Hall