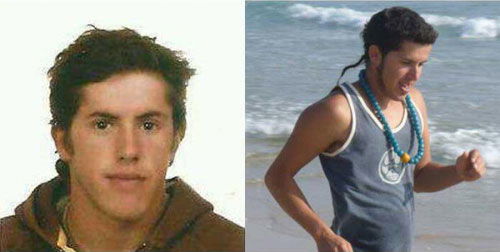 RESIDENTS in Tarifa are searching for 27-year-old Ivan Silva, who was last seen in the Bolonia area on December 17.
His family reports he has mental problems and becomes especially restless around Christmas because he doesn't like it.
It was initially thought that he may be hiding in the mountains in the area, which he knows well, and searches were carried out in the hope of finding him within days. However, he did not appear.
He was last seen wearing a mustard colour sweatshirt and dark jeans. He has short hair with two dreadlocks and earrings in his left ear.