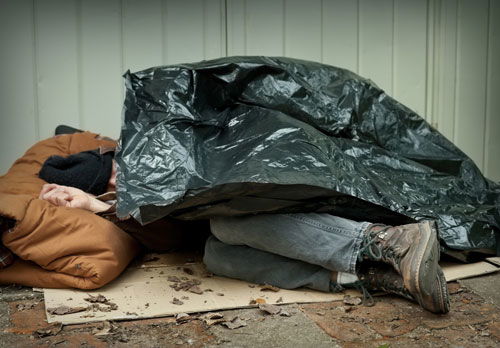 THE length of the economic crisis has meant that the cases of people in extreme poverty have increased in the Balearic Islands.
This situation has become "chronic" according to Juana Lozano, coordinator for the Red Cross and Llorenç Riera, head of communications for Caritas Mallorca.
The number of homeless people in Mallorca is set to increase by 20 per cent by the end of this year. During 2010 the Red Cross counted 144 people who did not have a roof over their heads.
In the first 10 months of 2011, this number has increased to 167. This is a 16 per cent increase compared to the 12 months of last year.
This figure is expected to be even higher once November and Decembers figures have been included, which means that homeless levels could easily exceed 20 per cent.