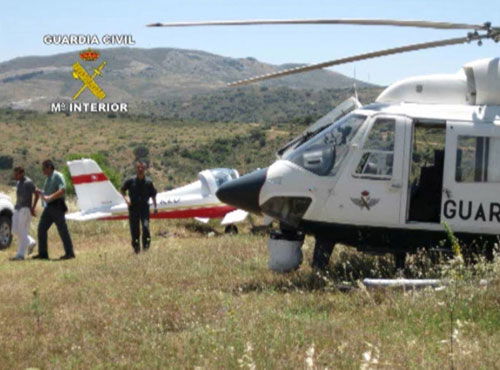 AN operation carried out by the Guardia Civil in Almeria, Granada and Murcia has led to 2,671 illegal immigrants being intercepted this year.
The operation 'Indalo 2011' has been carried out with the European Frontiers Agency (FRONTEX) and has resulted in the arrests of 38 people who organized the journeys of the immigrants from North Africa to the coasts of Spain and charged them for a place on the boats.
Nine countries have taken part in the operation which began in May this year and has been possible thanks to the surveillance of frontiers by air, sea and land to prevent human trafficking.
The operation has also led to arrests for drug-related crimes, maritime contamination and cross-border criminal activities.
The Guardia Civil have arrested 49 people and seized 12,274 kilos of hashish, as well as confiscating two planes, 14 boats and two vehicles.
Seven cases of illegal waste disposal at sea were detected and reported.
By Jennifer Leighfield