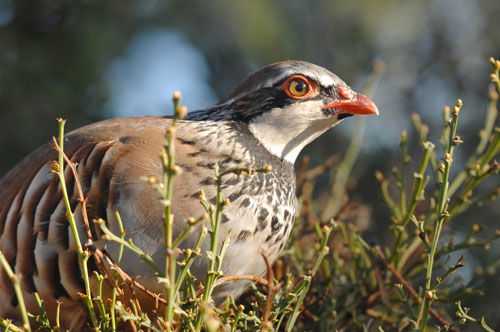 THE small Almeria town of Bacares is going to open a partridge farm which will give work to several local residents.
The farm is due to open in February and will also provide birds for the local hunting areas, eventually attracting more people to the town to hunt, which will boost the municipal coffers.
The local mayor, Jose Segura, said that the Junta de Andalucia showed interest in the local red partridges being bred in the area. The farm, located in the Cerro Morcillo area, will be owned by the town hall and has been possible thanks to grants from the Almeria Provincial Government and the Junta de Andalucia.
It will start out with 200 pairs, which will breed and provide birds both for hunting and for local farms.
The mayor also said that no studies have been carried out to determine how much the farm could make, but that initially, the profits will be invested in expanding the farm, as the plan is to also breed quails in the future, and to pay the staff and create more jobs.