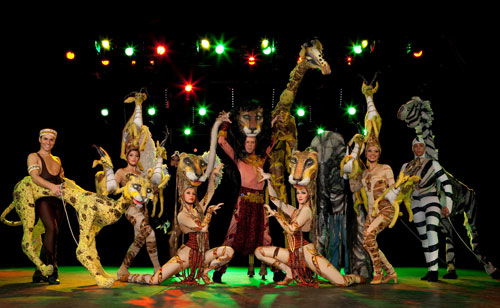 THE musical, 'The Lion King' is once again a box office hit.
This New Year's Eve at Son Amar – north of Palma – will be following in its footsteps in more ways than one.
Their special New Year's Eve Gala opens with a breathtaking scene straight from the West End show 'The Lion King', complete with costumes, music and special effects.
Africa is the first of the countries visited on this musical mystery tour around the world and of course Spain, with its proud flamenco traditions, features strongly, as the audience are taken to visit exotic places from Bollywood to Hollywood.
For more information on the performance visit www.sonamar.com