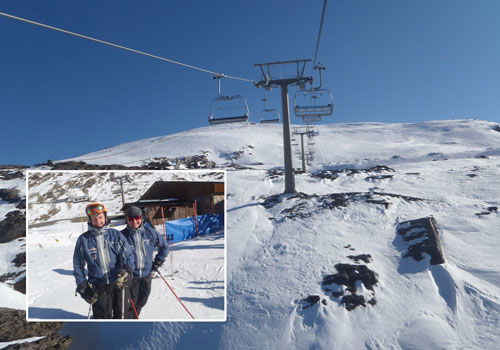 SATURDAY November 26 was D-day for all winter sports lovers across Spain.
Sierra Nevada was the only ski resort to open last weekend as all others are suffering from a severe lack of snow.
Although as yet not possible to ski back to the village the 27km that opened were in fantastic shape with powder snow in abundance.
Also equally amazing was the fact the The Laguna section of the ski area was open, the first time in many man years that this has happened on opening day. This expansive area usually opens much later in the season as it takes much longer to fill with the white stuff.
To open so early bodes very well for the season ahead. Lift passes this year have only gone up by a matter of cents and the fact that this gem is a mere two and a bit hour drive from Almeria makes it so accessible.
Jonathan Buzzard (pictured left) of The British Ski Centre. You can also view live web-cams at www.britishskicenter.co.uk.
By Richard Shanley