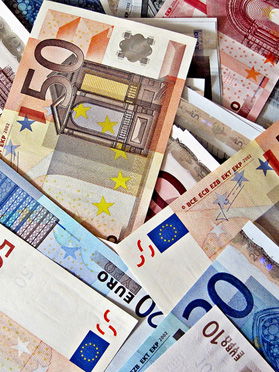 SEVEN hundred employees at state-subsidized residential homes in Mallorca face an uncertain future.
Some of them have not been paid their salaries since October, according to Manel Garcia, Secretary General of the union Comisiones Obreras (CCOO).
This is because at least "€5million is owed to two companies, SAR and Noveadat, that manage the residential homes", said Garcia. The companies have threatened not to pay their staff if they don't receive the money from the Balearic government. The salaries of the residential home employees are around €800 a month, but some have been unable to pay for text books for their children at the beginning of the new school year.
On Tuesday, around 100 people gathered at the doors to parliament to ask that Balearic President Jose Ramon Bauza pay the companies what is owed.
Many held banners with slogans including 'Bauza, you don't have a grandmother', 'Bauza, one day you will be old' and 'Bauza, we want to see your pay cheque', but the most popular was the simple chant of 'We want to be paid'.
The noise from the horns and whistles being blown could be heard from within the legislative chamber, where Bauza was attending a Unicef event. He claimed he had planned to come out and talk to those gathered outside, but eventually failed to do.
Conservative Partido Popular deputee Antoni Pastor spoke to the protesters and promised to talk to other party members about their situation. CCOO has written to the Balearic Ombudsman, who has opened an investigation. Garcia said that they will continue to fight until the debt is paid off, and that they will bring the residents of the home into the matter if they find they have no other alternative.
The homes are in Sa Font de sa Cala, Manacor, Sant Joan, Montuiri, Alcudia, Puerto de Pollensa, Can Picafort, Inca and Calvia.
Meanwhile, on the other side of the building, another 30 people, called to a protest by Union Sindical Obrera (USO) complained that two other homes in Marratxi and Palma had not been paid and demanded that the Balearic Government "pay its debts now".
Photo credit: Images_of_Money