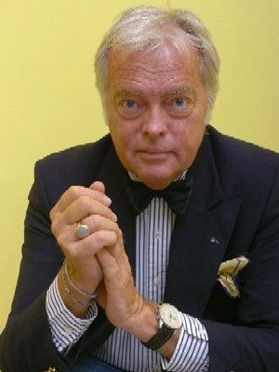 Not enough time! That was the main feedback from the delegates who attended the mini workshops run by Dr James B. Rieley and Kay Newton at the Small Business Day at Mood Beach in October of this year.
Both James and Kay have responded by creating six workshops entitled the Business Effective Workshop Series (BEWS). The first will be at the Kip McGrath learning centre, Son Quint Golf, on Wednesday 30th of November, 9.30 – 16.30 hrs
"Each of the workshops will be based around the four principals of Thinking, Achieving, Influencing and Leading. When you learn new skills or re-vamp old ones, even in today's economic climate and competitive market your business is virtually guaranteed to thrive" said Kay, who is an experienced Life Coach and author.
James (pictured), who has 20 years work experience as a CEO and a PHD in Business Effectiveness continued, "It is no good sitting in a classroom and listening to someone telling you what they think you should be doing, you need to be hands on, applying your new skills to your business immediately, that's why we use accelerated learning techniques at the workshop – delegates must be willing to roll up their sleeves and 'Just do It'."
James, who lives in Mallorca works around the world as a consultant for business and is the author of four books dedicated to the theme. He and Kay have teamed up to offer these unique opportunities to business people on the island.
"My personal journey has led me to spend thousands of euros in the past two years attending courses in the UK and as far away as Malaysia where business techniques are far more advanced than anything taught here in Mallorca.
We are very fortunate to have James' knowledge here on our doorstep", said Kay. The first of the series is titled 'Knowing Where To Go and How To Get There'. This workshop will help business owners investigate whether the path they have chosen is appropriate and achievable for today, their goals and strategies align, as well as look at unintended consequences that arise and what can be done to deal with them.
Kay went on to say "The course will cost 250€ for two people from the same business for the day. Past experience tells us nothing will change if just the boss attends the sessions and then attempts to implement their new skills and knowledge without first spending hours informing the team.
So we actively encourage each business to send two representatives for the day". For more information contact Kay at [email protected] or (0034) 617 483 462.