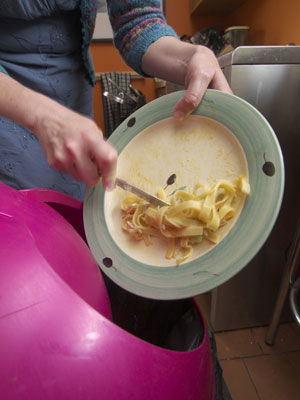 SPANISH restaurants throw away 63,000 tonnes of food every year, according to the Spanish Catering Federation and Unilever Food Solutions.
There are 85,230 restaurants in Spain which waste an average of 2.5 kilos of food per day, causing them losses of more than €255 million per year.
The federation explains that if kitchens were managed more efficiently, this waste could be reduced by at least 50 per cent.
The amount of waste has doubled in the past 20 years due to the ease for obtaining more produce at cheaper prices, and because of the lack of time, staff and imagination for re-using raw produce.
The study estimates that 60 per cent of waste is due to bad planning when shopping, 30 per cent is due to bad preservation and 10 per cent is what clients leave on their plates.