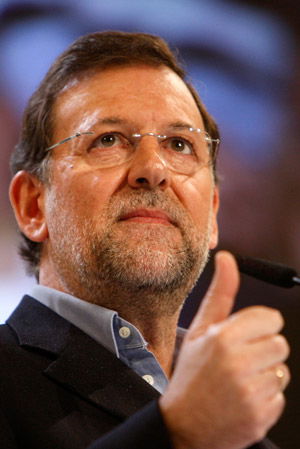 Conservative. Born on March 27, 1955 in Santiago de Compostela (Galicia).
Later lived in Leon, where he attended the same infants' school as outgoing president, Jose Luis Rodriguez Zapatero.
Studied law at Santiago University and passed stiff Civil Service exams aged 23 to become Spain's youngest Property Registrar.
Entered regional politics in 1981 but left in1987 for Santa Pola (Alicante) where he stayed until1989.
Six times a minister in Aznar's governments and survived attempts to topple him from party leadership after losing 2008 elections. Supports Real Madrid and likes Havana cigars, 60s and 70s pop music and playing cards.
Married to Elvira Fernandez, two children. Is learning English.