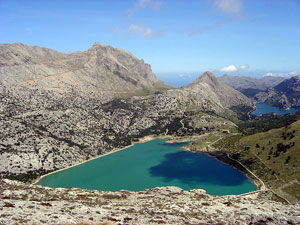 THE heavy rains over last weekend meant that Palma's reservoirs increased by more than 16 per cent.
Before the rains, capacity stood at 23 per cent, it is now 39.5 per cent full, according to the municipal water and sewerage authority EMAYA.
Other reservoirs saw similar rises.
Gorg Blau rose from last weeks 23 per cent capacity to 40 per cent. Cuber rose from 23 per cent to 39 per cent.
Photo credit: Antoni Sureda