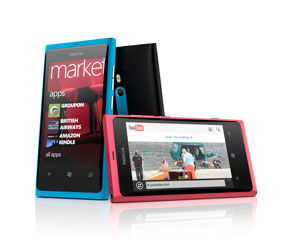 The new Nokia Lumia 800 features a 3.7 inch display and a 1.4 GHz processor with hardware acceleration and a graphics processor.
The Nokia Lumia 800 comes with a camera with Carl Zeiss optics and HD video playback also to note is the 16GB of internal memory and 25GB of free SkyDrive storage for storing images and music.
The estimated retail price for the Nokia Lumia 800 will be approximately €420, excluding taxes and subsidies.