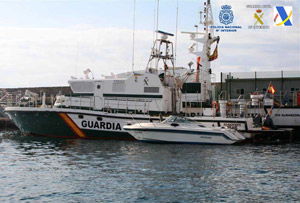 A MAJOR hashish trafficking organization based in Adra has been dismantled in a joint operation.
Six alleged members of the network have been arrested and 450 kilos of hashish which the detainees had just collected were seized as well as a luxury vehicle and a van which was stolen in 2009 and had had the licence plates changed.
Equipment to facilitate the drug smuggling operation was also found.
The drugs were brought from Morocco to a drop point at sea where they would be collected on yachts belonging to the organization which then returned to local ports amongst others in order to remain undiscovered.
In other cases, they would offload the drugs on local beaches where other members of the organization would collect them with a van.