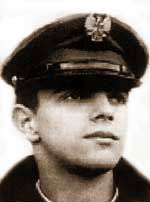 Basque separatist group ETA recently declared an end to its armed struggle after 52 years of violence leaving a legacy of 829 victims. Here EWN reporter Jennifer Leighfield reveals the terrorist group's bloody past in Almeria.
SEVEN people from Almeria lost their lives in ETA attacks, almost all of them Guardia Civil and National Police officers.
The first was Esteban Maldonado, a Guardia Civil who died when a bomb exploded in Oñate as he and two colleagues were passing in October 1975.
On April 4, 1976, Police Inspector Jose Luis Martinez was kidnapped in Hendaya, France, after crossing the border from San Sebastian to go to the cinema with a colleague. A year later his tortured body was found with a gunshot to the back of the head. ETA never admitted having killed them, but their documents were found by French police in the home of a known ETA member.
In January 1979, Francisco Gomez, from Almeria, was killed with two colleagues in an attack on a Guardia Civil convoy in Azpeitia, Guipuzcoa.
In February 1980 Jose Antonio Martinez from Oria died in an attack which claimed the lives of five other Guardia Civil in Vizcaya as they were escorting experts to test weapons on a local beach. Two of the terrorists were also killed in the attack when a grenade which they intended to thrown into one of the Guardia Civil vehicles exploded.
Juan Manuel Rodriguez, from Almeria city, was shot by an ETA terrorist in May 1980 when he and two colleagues were having breakfast in a bar just 500 metres from their barracks in San Sebastian.
Pedro Ballesteros, originally from Madrid but who had lived in Almeria, was killed by ETA in March 1988 when he was heading to his car with his wife and daughter at the barracks in Durango, Vizcaya. His wife was also injured.
Jose Arcedo Quiles, aged 42, is the only one of ETA's victims from Almeria who was not in any of the forces. He was a marble worker killed in March 1980 in Escoriaza, Guipuzcoa.
Almeria's ETA supporter
As well as seven victims, ETA also has a tie to Almeria in the form of Dolores Lopez Resina, who was born in Sierro in the Almanzora Valley. When she was young she emigrated to Barcelona and began to sympathize with radical left-wing groups and eventually joined the ranks of ETA.
Known as 'Lola la Catalana', 'La Sanguinaria' (bloodthirsty) or 'La Tigresa' (the tigress) she was sentenced to 102 years in prison in 2008 for an attack in 1992 in which three people died and 22 were injured in Santander.
She is also responsible for several other attacks as the leader of the Commando Barcelona, and has prison sentences amounting to 200 years.
The 'Almeria Case'
The 'Almeria Case' began on May 10, 1981 when three burned bodies were found in a car on the road to Gergal. A Guardia Civil report claimed they were three ETA terrorists who were responsible for an attack in Madrid days earlier in which military general Joaquin Valenzuela was injured and three others were killed.
However, that day, three young men had been heading from Santander to Pechina to attend a communion when their vehicle broke down and they had to hire a car.
A man who had seen the photos of the terrorists wanted for the attack on the TV mistook them and called the Guardia Civil who set up an operation to catch the 'terrorists'.
At on May 9, the men were arrested while doing some shopping in Roquetas de Mar. They offered no resistance, but the following day, the car was pushed over a precipice and their bodies were found inside shot, dismembered and burned, after having been tortured by a dozen Guardia Civil in Casafuerte.
It appears that after having tortured them, the officers realized their error and attempted to cover it up. On May 10 they claimed the 'terrorists' were armed and carried no ID and were killed in a shoot-out when they were being taken to Madrid. They even named them as Mazusta, Bereciartua, and Goyenechea Fradua.
However the Guardia Civil had to come clean, and that July, the three in charge were sentenced to between 12 and 24 years in prison for torture and manslaughter, as well as having to pay compensation to the families.
However, they were imprisoned in military centres and received large pensions from the Interior Ministry. None of the other Guardia Civil involved were sentenced.
The lawyer representing the families was threatened and ended up hiding in a cave.