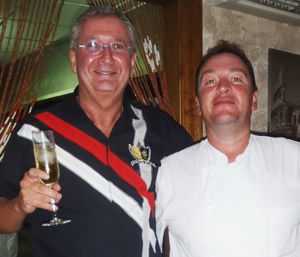 TEDDO PERREN owner of Toscana Mediterranean Restaurant on Mojacar Playa celebrated his birthday on Sunday evening with friends and family.
Superb food and fine wines were the order of the day and you can certainly see the influence of the time that head chef Jeremy Stent worked at The Ivy and Langans in London as well as the Royal Mirage in Dubai.
It is nice to see a success story in the area.
By Richard Shanley