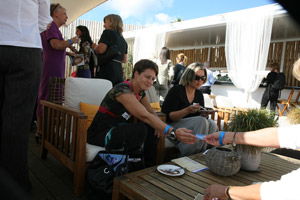 THE Small Business Support Day held last week at Mood Beach in Puerto Portals was a big hit with the delegates and presenters.
'Thank you very much to everyone for coming and for their continuing support and interest in the event', said organiser Vicki McLeod. 'It's was an inspirational day, and I've decided to run a series of evening events for people who couldn't attend the full day event.
The first one will be on Thursday November 10th'' from 19.30. The idea is to keep the momentum going and really begin to create a network for small businesses in Mallorca where they can find people who can support them, find new clients and discover new skills and ideas for the development of their businesses'.
For more information and to make a reservation contact [email protected]