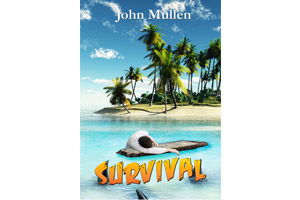 THE life of Spencer Ogilvy did not begin well. His was a somewhat grandiose name bestowed on him by the matron of an orphanage when found abandoned as a baby in a church pew.
Running away from brutal foster parents when he was fourteen he made his way to London where he found refuge under a railway arch. Spencer proved he was nothing if not a survivor.
From scavenging in a local market he found himself a job in a backstreet garage run by an unscrupulous mechanic named Bernie. Five years under Bernie's tutelage saw Spencer moving on to car theft, a crime at which he proved to be particularly adept and he prospered beyond his wildest dreams.
Worried that he might come under suspicion when an accomplice is found murdered, Spencer decides to flee the scene by embarking on a cruise to the Caribbean.
But trouble follows him as, when falling foul of an unscrupulous gambling syndicate on board he is attacked and thrown over the side. Against all odds he survives to be washed up on a deserted island. Here he exists despite many privations for several months before finally being rescued by a passing fishing boat.
He has endured his ordeal by meticulously planning his revenge on the three men and one woman who callously abandoned him to his fate. On his return to civilization Spencer metes out his ruthless punishment on the quartet one at a time, leaving the beautiful but deadly Janine to last.
Book Review by Gabrielle Devon