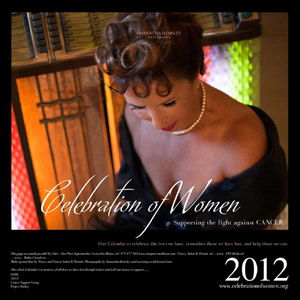 THE long awaited Celebration of Women Calendar 2012 will be launched at a Gala Dinner event on Saturday November 12, 2011 and will follow the calendar's theme of a hint of 50's glamour.
The calendar has been months in production with the help of 14 models (aged 50 and over), hair and makeup artists, the loan of venues and props and the imagination of the talented photographer, Samantha Hemsley.
Paid reservations now being taken at Estudio 3, in Portals Nous.
Booking is also available online www.celebrationofwomen.org
Proceeds from the calendar and the launch event will be used to support cancer charities, cancer sufferers and their families here in Mallorca, with particular emphasis on the expat community.