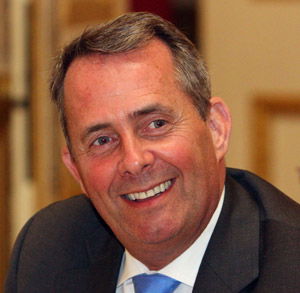 THE Cairo riots which left scores dead and hundreds injured stemmed from protests following an attack on a Coptic church. The Christians accused the Army of passivity and even complicity during the disturbances but the conflict was depressingly predictable.
Many foresaw in the Arab spring that the Arab autumn would not automatically bring peace and harmony.
Demands for democracy in undemocratic countries entail the fall of a dictator but generally herald the rise of an equally repressive alternative.
Spilling the beans
ACCORDING to a cynical Spanish saying, everyone cooks beans and Britain's Defence Minister Liam Fox has clearly spent some time over the cooking pot.
The days of altruistic politicians are long gone and although perks are absent from their job description, they usually loom large in the ambitions of people in politics for what they or someone close to them can squeeze out of them.
Photo credit: Foreign & Commonwealth Office
War on warfare
A COMPUTER virus that logs pilots' keystrokes as they fly remote missions over Afghanistan has hit America's Predator and Reaper drones.
No-one is saying whether this is terrorist sabotage but it would be ingenuous to assume that only the good guys have technology at their command.
And it would be naive to imagine that the bad guys would pass up the chance of using it.