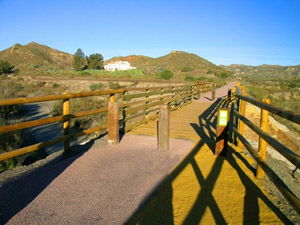 IN response to a letter sent to the Euro Weekly News by Mr Beecher, I would like to take this opportunity to express my concern when discovering that he found the Tourist Information Centre in Lucainena de las Torres closed.
I have checked both the Town Hall's and the Via Verde's (The Green Route) emails and unfortunately it appears that we have not received his letter.
In response to his question the opening hours are weekends, bank holidays and fiestas 10–2pm and 4-7pm.
Winter opening hours are 10-5pm weekends, bank holidays and fiestas. Unfortunately it is not always possible to ensure that the office is manned especially when our employees are helping with large groups of visitors.
For this reason we have a telephone number attached to the main door of the Information Centre. If you need to call this number a member of staff from the Town Hall would be happy to come down to the Information Centre and assist with renting bicycles or providing information.
Contact details are:
Mobile: 616 534 273
By Jose Miguel Torrecillas Martinez, Deputy Mayor, Lucainena de las Torres
La ruta verde
THE Lucainena de las Torres scenic route was opened by the Mayor, Juan Herrera, in January 2010.
It covers the route previously used by the mining train between the town and Agua Amarga, in Nijar, and can be used by hikers, cyclists and horse-riders to enjoy the local scenery.
The complete route is five-kilometres long and has seen a significant investment from the town hall where it is believed that it will promote rural tourism in the area.