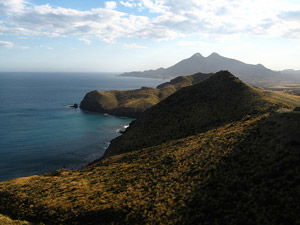 THE Mayor of Almeria has decided that a project for a campsite next to the Cabo de Gata Nijar Natural Park will not be discussed at Friday's plenary meeting.
Luis Rogelio Rodriguez Comendador and his team have decided to request reports from the Junta de Andalucia Public Works and Environmental Departments, after the local left-wing Izquierda Unida expressed their concerns about the project which would be on La Hoya Altica plot near Retamar.
The IU questioned the public and social interest of the campsite and the effects it may have on the Natural Park. The Junta de Andalucia is promoting the construction of a tourist complex with golf courses and hotels in the same area.